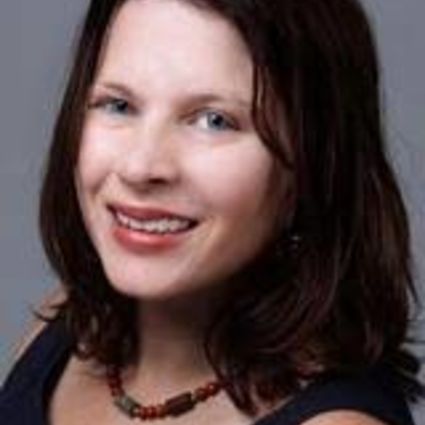 BRANDE HAMPTON
VICE PRESIDENT OF SALES
residential | commercial | international
Brande Hampton ensures that your transaction will be tended to with the utmost care. Brande Hampton exemplifies loyalty and integrity. Brande is committed to serving the needs of her clients, and placing their priorities first is just the beginning. Brande strives to understand the client and guarantee that all of their needs are both met and exceeded. Brande's character is often described as experienced, attentive, tenacious, and comprehensive. Brande is cultured and involved in the real estate industry. Brande is a member of the Chicago Association of Realtors (C.A.R.), Women's Council of Realtors, Illinois Association of Realtors (I.A.R.), National Association of Realtors (N.A.R.), Institute of Real Estate Management (I.R.E.M.), Realtor Political Action Committee (R.P.A.C.) Donor. In addition to Brande's industry involvement she also appears monthly as a Real Estate Advisor on the popular Real Estate Radio Show "Market Overdrive" AM 560. Brande's commitment to the industry and community are seen in her service on the newly formed Veterans Real Estate Council. This involvement allows Brande to further fulfill her personal duties to the Unites States of America and the men and women that protect this country current and veteran. Prior to becoming a Realtor Brande served in the U.S. Navy for 10 years; while she served in our military she earned numerous awards including, Sailor of the Year, and the Navy Achievement Medal. The Navy Achievement Medal is described as follows: "award shall be presented for meritorious service or achievement in combat or non-combat circumstances based on sustained performance or specific achievement of a superlative nature, and shall be of such merit as to warrant more recognition than is possible."
Following the Navy Brande attended and graduated The University of Wisconsin in Madison, where she obtained two Bachelor's Degrees. Brande out of college worked as a Registered Dietician for Rush University Medical Center, as the Manager of Dietary Patient Meals. During her tenure at Rush she coordinating over 110 employees, 12 supervisors, and managed a $1M fiscal budget. Brande's wealth of experience in life and career has rounded her into an astonishing real estate broker. Brande prides herself on being connected to her craft, and she uses this awareness to both enlighten and prepare her clients. Brande's transactional expertise spans sellers, buyer, and property owners for the management of their assets. When probed about where her passion from real estate developed, Brande's answer is simply, "Being able to help others achieve their dreams, it gives me the ability to truly make a difference in an individual or a family's life, I love watching the joy created in my clients." When Brande is not serving her clients and impacting communities you can find her spending time with her two children and husband, or searching out a new "foodie" restaurant to sample. Brande lives by the motto "Positive thinking evokes more energy, more initiative, and more happiness."
Listings you'll love
with the expert advice you deserve
Our clients are awesome
and here is what they are saying
Brande has been one of the most professional, experienced, kind hearted individuals that my husband and I have ever had the pleasure of working with. She has worked with us throughout our home buying process from beginning to end with true interest in ensuring that this process was a success for us. Brande not only lead us in the right direction but she partnered with other professionals that would show us the same dedication as she has. My husband and I closed on our home after a long drawn out process that was mentally and emotionally draining. Brande encouraged us and helped us throughout it all. I have and will recommend Brande to any and everyone when it comes to the home buying process. She was truly a blessing in disguise.
I commend Brande on the her job that's she does so very well. She puts so much time and passionate in her job and she really cares. I essentially don't write reviews as Brande well deserved one. This is my second transaction that she has took care of my family and I on. She will take the great care if you. First time home buying has never been so stress free. It was a breeze and went buy really fast. Any and everytime we had a concern, Brande was always there to ease our mind. If I could select two words that describe her work ethics, it would not only be dependable, it would be trustworthy. THANK YOU BRANDE FOR YOUR SUPER WORK!
Brande is Truly AMAZING! She made my experience stress-free and her personality and professionalism was phenomenal. She walked me through every step and communicated with me throughout the entire transaction. Her Knowledge and skills are indescribable and not only is she GREAT at what she does she also has GREAT people on her team that she put me in the loop with who also helped with this transaction! Brande was referred to me from a family member that purchased a home through her and they were absolutely right about her! I will forever be GRATEFUL for Brande! When I'm ready to purchase more property I can not see myself working with anyone else but HER!! I just LOVE LOVE LOVE HER!!!! She most definitely deserves more than 5 stars!!!!
I have used Centered International Realty to find an apartment twice. Their customer service is second to none. Centered not only found two outstanding apartments for me, they also made the process with my previous landlords hastle free. Whenever I needed documents or information, they responded promptly to my request. I will definitely use Centered International Realty again.
We had the pleasure of working with Brande Guilmette-Hampton. Her knowledge of Chicago and the surrounding areas won me over in our first conversation. She was familiar with schools, sports programs, and the cost of living. Brande was patient with us while making sure she moved at a pace that ensured we didn't miss out on any great opportunities. Brande made herself available at all times for my many questions. Once we found a house, Brande's attention to detail was impeccable! She was definitely advocating for us throughout the entire process. The business associates she works with showed the same care and attention to detail as she did. Her commitment to us did not end at closing! We received follow-up calls afterwards to ensure everything was going well and that we we still happy with our purchase. I recommend Brande to others because I never once felt like part of a business transaction with her or any of her associates. I felt like I had a team of advocates protecting me and looking out for my best interest as I made a very important decision. This was not my first home buying experience, but it was by far the best!
I was referred to this business by a friend who recommended Centered International Realty Corp. He had nothing but good things to say regarding his experience with Centered and after working with the business I agree totally. She had a caring attitude, availability to show property, and assisting with entire process from start to finish. Also the service was excellent and she was very pleasant and always available to show the property. Brande was very knowledgeable and would be a great asset to a first time home buyer.
My husband saw a house for sale and decided to call. When we called we were greeted by a very friendly receptionist who provided us with an agent that would be able to assist us in our house journey. We like how we informed our agent that this was our first home and Brande made it a seamless process. She answered all of our questions and made us feel comfortable with the entire process. The 3 benefits of working with this agency is that they are well informed, have great partnership, and they are dedicated to assisting the buyers. I would most definitely recommend this agency to others and say that they are awesome! This has been a great experience for us.
Ms. Hay was an invaluable resource helping me recently sell my prior home. Her attention to detail and willingness to go the extra mile to be available, responsive, and assertive, as well as her deliberate awareness of my needs, and her ability to adapt quickly to dynamic situations were very useful and highly valued as she helped facilitate the ideal resolution of what began as a convoluted sale closing process.